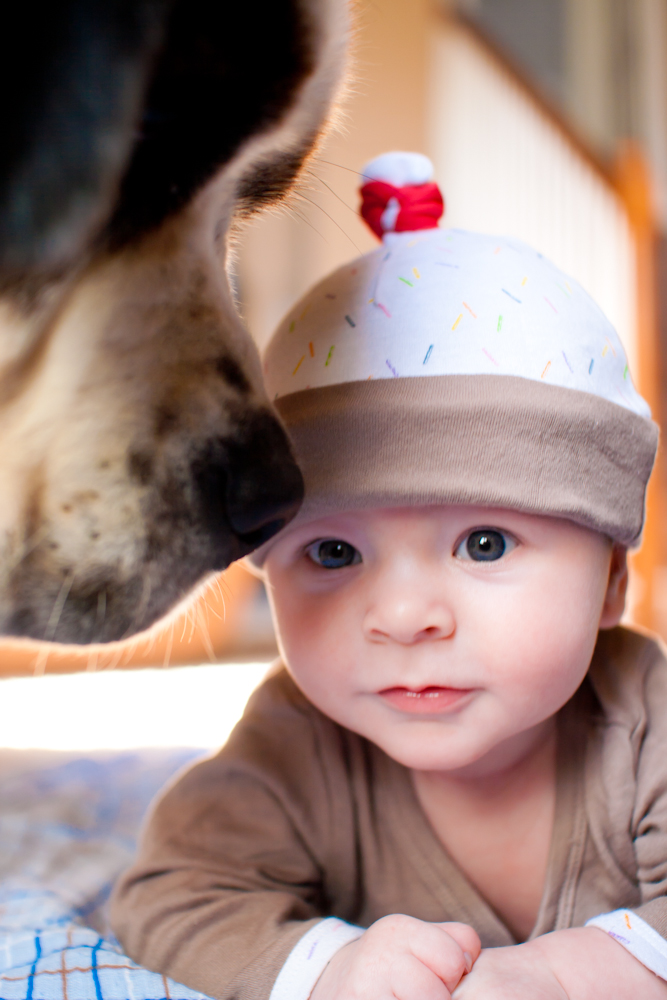 Normally Grayson despises tummy time, so when he was actually smiling I had to snap some pics!
Notice our Saint Bernard, Kaylee, in the background getting a whiff of Grayson's tushy.  Yum!!!
This kinda looks like one of those old school photos where they had you look off into the distance.  Haha!
Such a little cutie!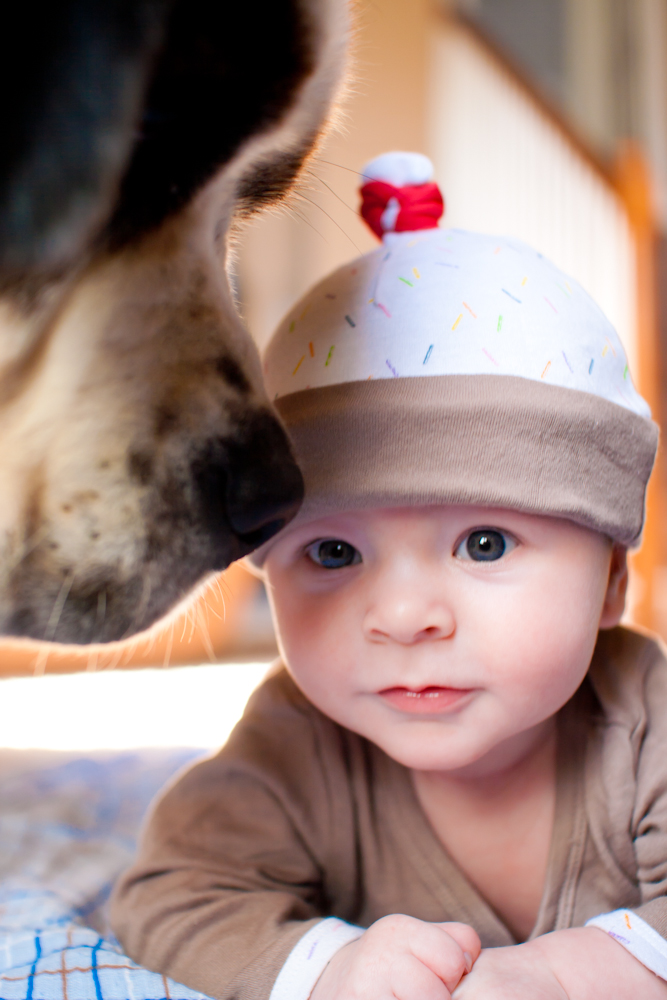 Kaylee is always so concerned about Grayson.  Always coming over to check on him and give him a quick sniff to make sure everything's ok.  They're going to be best buddies as he grows up!
This past week Grayson had his first taste of rice cereal!!  My little boy is growing up too fast!  He was a little unsure of it at first, but soon he got the hang of how to eat from a spoon.  He's only getting one small serving of organic brown rice cereal about an hour before bedtime for now, but as he gets older and his appetite grows, we'll start adding some other foods little by little.
On Saturday we took a video of him eating cereal for the 3rd time.  He did much better than the first time, and was actually able to keep most of it in his mouth!